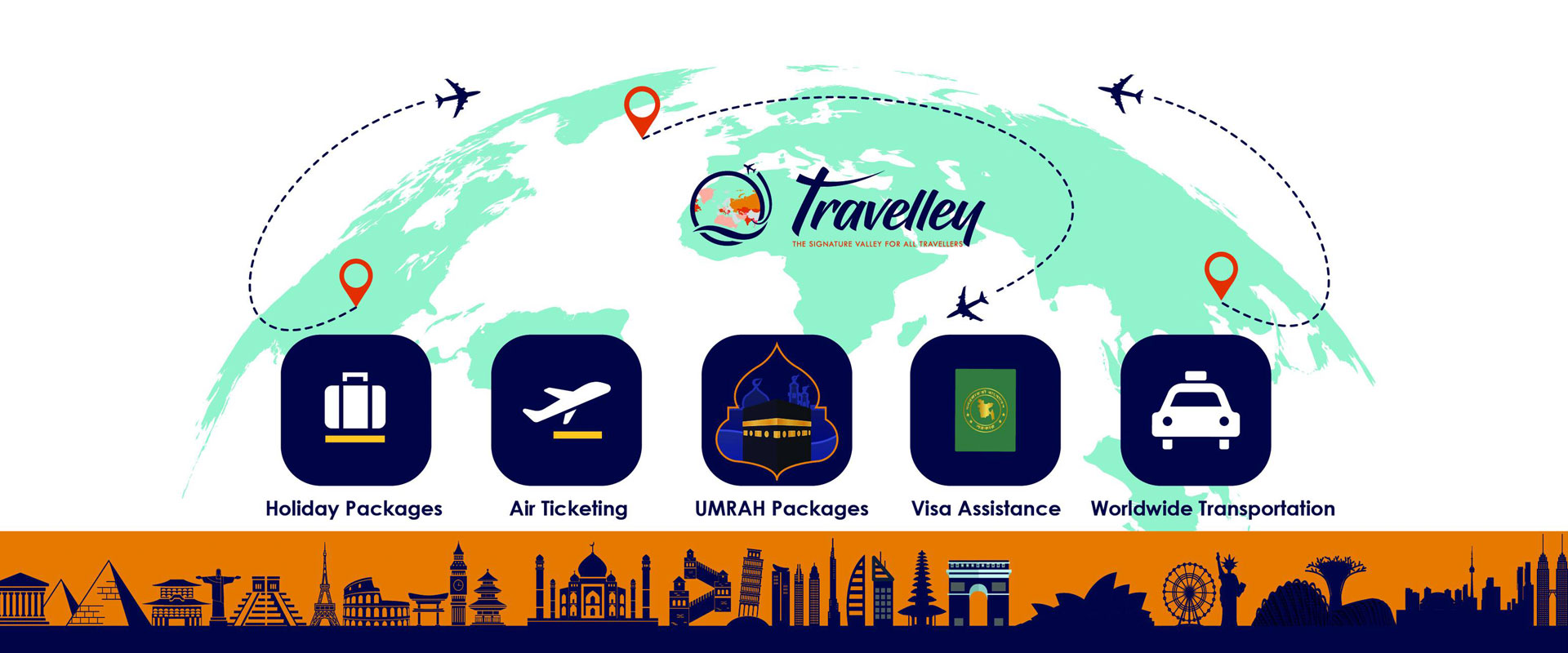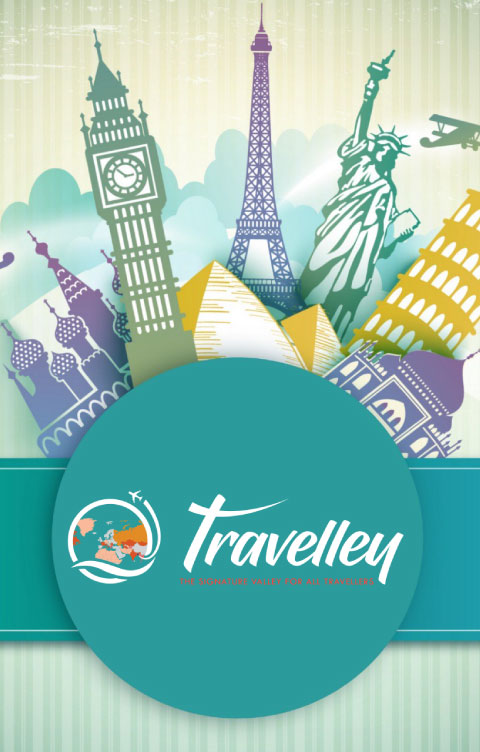 The Signature Valley for all Travellers
Travelley is one of the leading visionary Travel agencies and Tour operators in Dhaka, Bangladesh. It is redefining the approach of booking travel services. We firmly believe that we have a competitive edge in offering a complete variety of travel services because, as a travel agency, we understand the different interests of sophisticated travelers and have the competence to do so. We specialize in corporate, group, and individual travel management, and to assist you with such services, we have a skilled team with extensive experience in the tourist industry. Our company's core is built on the fact that our treasured guests are the pillars of our company and that they deserve convenient and effective tours and travel services. In resemblance to that, we aim to guarantee the most exemplary service.
Real-life experiences are what we value. And to make sure that these interactions leave a good impression on the people and places you visit and remain with you for the rest of your life, we create events that inspire, thrill, challenge, and link you to the world. Our trips are designed to take the stress of traveling abroad by offering a safety net so that even first-time travelers don't have to worry about starting on a journey alone. Even if you travel to a place that is entirely new to you on your own, we will always be supporting you both physically and virtually. We will be providing you with instant assistance during your times of need through our mobile app monitoring system that operates internationally.
Life is too short to worry about our daily monotonous life. Everyone deserves a break once in a while. You do too. So go ahead and fulfill your trip ambitions and aspirations while enjoying Travelley's unique services. Anyone may fantasize about a fantastic trip. However, making it happen and finding a travel agent who specializes in your vacation may be difficult. This is where Travelley comes into play. Discover the magic of a one-of-a-kind itinerary explicitly created just for you.
Welcome to TRAVELLEY – Your Trusted Visa Assistance Partner in Bangladesh! As the leading Visa Processing agent in Bangladesh, we specialize in securing tourist visas for 68 countries worldwide. Unlock the world with ease as we provide expert Visa Processing services. With an unrivaled success rate, we specialize in making your travel dreams a reality. Whether you're planning a leisurely getaway or a business trip, our dedicated team ensures a hassle-free Visa application process. Discover the world with TRAVELLEY – Your gateway to global adventures! To avail all the Visa Services just Click Here
Current UMRAH Packages From Bangladesh
Travelley brings the most affordable and exclusive Umrah Packages 2023 from Bangladesh. Discover a sacred journey of a lifetime with TRAVELLEY's exclusive UMRAH packages in Bangladesh. As the leading UMRAH agent, we bring you unparalleled experiences that combine spirituality, comfort, and convenience. With the Most experienced Team Members, our packages will cover seamless pilgrimage, including visa assistance, luxury accommodations, expert guidance expert guidance with our Dedicated Bengali Muallim, and more. Trust TRAVELLEY for a transformative and hassle-free UMRAH experience, making your spiritual aspirations a reality.
Tour Packages From Bangladesh
Discover the world with TRAVELLEY, your premier travel partner in Bangladesh! Explore over 50 incredible countries with our carefully deigned tour packages. Whether you're dreaming of serene beaches, ancient historical sites, vibrant cities, or breathtaking natural wonders with your loved ones, we have the perfect journey waiting for you. As the leading travel agent in Bangladesh, we offer a diverse range of destinations and experiences to suit every traveler's preferences. Start your adventure today with TRAVELLEY and unlock the world's wonders. To Explore all the destinations Explore The World With Travelley
Our services include EVERYTHING related to tourism, such as:
All over the year excursions and itineraries, (Adventures, Eco-Tours, Biblical Tours, Cruises, Diving, Sea Resort Holidays, Ski Holidays, Relaxation & Spa Treatment Packages, & Tailored Made Tours) Incentive, Special interest groups.
We acknowledge that traveling is a life-changing experience, that it allows us to fill in the gaps in our knowledge and helps us get a better understanding of our surroundings. Traveling leads us to exceptional encounters that will live on in our memories for the rest of our lives. It lets us explore other communities, practice and acquire numerous dialects, and demonstrate various means of communication through music, dance, and emotions. We also agree that if we are presented with the opportunity to travel and discover new things, we will do so.
Our vision is to provide exceptional travel experiences via exciting trips. In this regard, we strive to deliver essential information to our customers from the moment they contact us until they return home. We work on everything linked to the trip, both before and during the journey, to guarantee that everything goes as smoothly as possible for our guests.
Our ultimate mission is to provide our clients with the most pleasing travel experience available. From the moment you approach us until the moment you return home safe from your travels, we strive to provide you with the following services:
Inns, activities, and concerns are coordinated using your most imaginative vacation knowledge. We'll delve into your previous experiences, preferences, dislikes, desires, and so on to ensure that you'll be in the optimal spot at the best time.
We are keeping ourselves adequately informed and equipped in the ever-changing world of travel.
We offer an elite client support experience that is open for our clients all day long, every day.
We go above and beyond to earn customer satisfaction.
For our clients, we look for the best-value products.
We recognize the importance of assisting in developing an ideal world for less fortunate children. As a result, we support organizations that work for them as part of our CSR.