Azerbaijan, a country located at the boundary of Eastern Europe and Western Asia. It bounds by the Caspian Sea to the east, Russia to the north. Moreover, Georgia to the northwest, Armenia, and Turkey to the west, and Iran to the south. The capital and largest city are Baku. The country proclaimed its independence from the Transcaucasian Democratic Federative Republic in 1918. It took its name from the adjacent region of northwestern Iran for political reasons. Becoming the first secular democratic Muslim-majority state. The Soviet Union incorporated the country as the Azerbaijan SSR in 1920.
Azerbaijan has a rich cultural heritage and a diverse ethnic population, with a long history of interaction between different cultures and religions. The country is known for its unique cuisine, music, literature, and traditional arts, such as carpet weaving and pottery. Azerbaijan is also home to several UNESCO World Heritage Sites, including the Walled City of Baku, the Gobustan Rock Art Cultural Landscape, and the Maiden Tower.
Visa Requirements
Visa in not needed for EU citizens. Everyone else need a visa.
Languages Spoken
Azerbaijani
Currency used
Manat (AZN)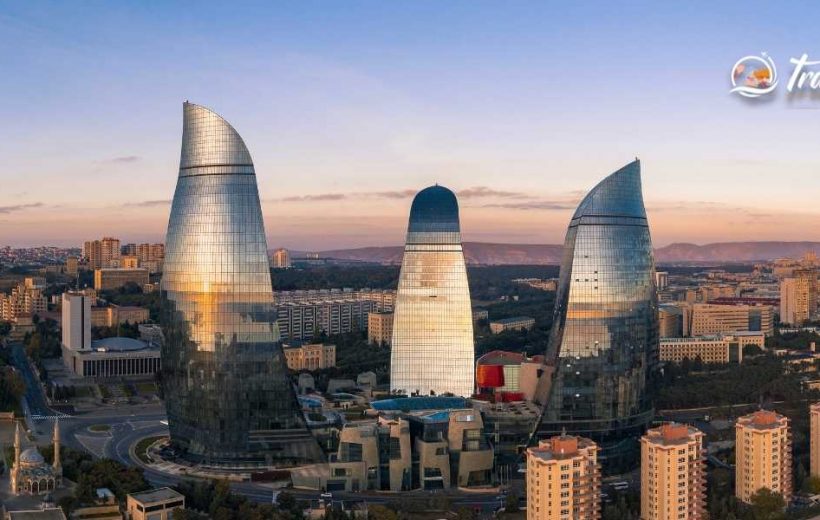 Baku | Gabala | Shamakhi | Gobustan | Absheron | Shamakhi