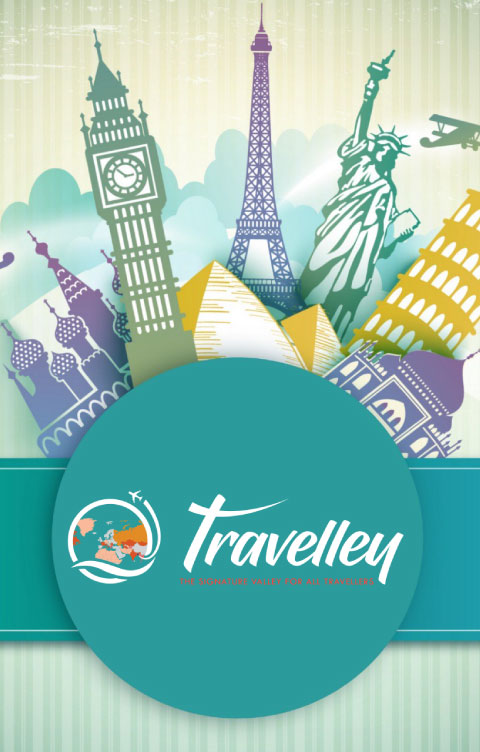 The Signature Valley for all Travellers
Travelley is one of the best revolutionizing Travel Agency and Tour Operator in Dhaka Bangladesh. We are specialized in Corporate, Group, and as well as Individual travel management. Travelley is revolutionizing the way of booking travel services. We build the foundation of the company by providing professional and efficient tours and travel services to our valuable clients. We understand the diverse needs of modern travelers, and with the knowledge, we believe we have a competitive edge in providing a full suite of travel services. Travelley is equipped with a fluent team of staff with extensive experience in the travel industry. We view clients as the cornerstones of our business and endeavor to ensure the best service.
We believe in real-life experiences. We create the moments that inspire you, excite you, challenge you, and connect you with the world and stay with you for life. And we care about ensuring these experiences in contributing positive vibes to the people and places we visit. We believe, the best way of seeing the world is the most meaningful way. Our trips are designed to take away the stress of moving abroad, out of the scenario so that first-time travelers don't have to feel nervous of going on a trip by themselves, which unfortunately can stop a person from taking the advantage of travelling at all. Without the fear, nervousness or timidness towards the unknown; Travelley, provides a safety net that even if they get on the plane by their own, we are always in their pocket, giving them the guidance they require, through our mobile app tracking system to make it work overseas. Go ahead with your travel wishes and desires along with unique experiences planned by Travelley. Experience the wonder of an extraordinary itinerary crafted, just for you. Anyone can dream a great vacation. But it can be a hard work to make it happen — and to find a travel agent who truly specializes your trip.
Our services include EVERYTHING there is related to tourism, such as:
All over the year excursions and itineraries, (Adventures, Eco-Tours, Biblical Tours, Cruises, Diving, Sea Resort Holidays, Ski Holidays, Relaxation & Spa Treatment Packages, & Tailored Made Tours) Incentive, Special interest groups.
We accept that movement is a groundbreaking encounter, that through movement we fill in information and comprehension of our general surroundings. Travel shows us remarkable encounters that will be in our recollections perpetually, let us find different societies, rehearse and learn different dialects, show us various approaches to communicate music, dance, expressions. We likewise accept that in the event that we are favored to travel and find new objections.
Our vision is to give extraordinary travel by making rousing excursions. Along these lines, we are focused on giving our clients the best insight, from the second that they reach us till the opportunity that they return home. We work on everything about the outing, during the excursion, and after the outing to ensure that all that will be smooth as feasible for our clients.
Our main goal is to make the best travel insight for our clients and it begins from the second that you reach us to the second that you are once again at home and we will do this by:
Coordinating inns, exercises, objections with your most imagined travel insight. We will dive somewhere down in your past movement encounters, your preferences, detests, your fantasies, and so on so, we can ensure that you will be in the best spot at the ideal time.
Keeping up ourselves appropriately educated and prepared in the continually changing travel world.
Searching for the best-worth items for our clients.
Offering an elite client support experience that is open for our clients all day, everyday premise.
Going the additional mile to get consumer loyalty.
We need to assist with building a superior world for less blessed kids and thus we uphold associations that work with them from our CSR.